Ofsted & School Performance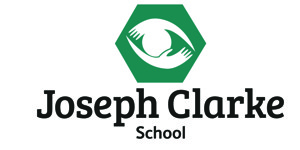 SCHOOLS PERFORMANCE REPORT ACADEMIC YEAR 2020 – 2021
All of our pupils at Joseph Clarke School have an Education, Health and Care Plan. They are a wide cohort of individuals with significantly different strengths and areas of need. The majority are Vision Impaired.
OUTCOMES FOR 2020-21 The eligibility for pupils' entering public examinations, vocational qualifications, national assessments and/or other accredited courses is informed by our knowledge about our pupils' achievement, their aspirations and their EHCP. We are able to offer a broad range of qualifications.
1. Early Years Foundation Stage (EYFS)
There were no pupils in Reception last year and as such we do not have EYFS data to report
2. Year 1 Phonics Test
The Year 1 phonics test was cancelled by the government due to Covid 19 but we are hoping that pupils will be able to take the test in the Autumn Term.3 children were eligible for the test although 1 of these was working below the standard and will not be entered later in the term.
3. Year 4 Multiplication Test
7 pupils were eligible to take the multiplication test in Year 4. 5 of these pupils were working below the standard but 2 pupils took part. Unfortunately, the test was cancelled by the DfE due to Covid 19 and so results were not received. We anticipate these pupils retaking the test at the next opportunity.
4. Standard Assessment Tests (SAT's) were cancelled during the academic year 2020/21 due to Covid 19.
5. Entry Level Results:

6. Functional Skills Results:

7. GCSE results – (1 student)

8. Progress 8 and Attainment 8
We do not have data to report due to one pupil taking part in GCSE's this year
9. English Baccalaureate ( EBacc)
No pupils were entered for the EBacc qualification
10. Our Post 16 group based at Waltham Forest College (7 students) took a range of subjects according to their personal learning plans. All students achieved pass grades in all the subjects entered.

11. Destinations
3 students reached the end of KS5 with Joseph Clarke School at the end of the Summer term. One student gained a place at Project Search and will begin her internship at Whipps Cross Hospital this year. Another student accepted a place full time at Waltham Forest College. The third student moved out of the area into a neighbouring borough and is on the waiting list for a place at Area 51 College. His family are supported by the Social Care Team and are keeping us informed of his status.
1 pupil left Joseph Clarke School at the end of KS4 to take up a place at the Big Creative College in Redbridge.
12. Jack Petchey Award
4 pupils received a Jack Petchey award this year. 3 of these were awarded to pupils who found the lockdown and Covid 19 procedures difficult but had managed their anxiety over the year and improved their engagement with home learning. 1 pupil was gained the award for improvement in independence, using his long cane to mobilise more independently and improving his knowledge of the braille code.
13. Swimming
Pupils in Key stage 2 worked on their water confidence and developing swimming skills in local authority run sessions at the local pool. All pupils made progress in their confidence and early floating and propelling skills. 5 pupils continued to extend their stamina to swim increasing distances, 2 of whom were able to swim 25 metres. 2 pupils made significant progress with swimming using flotation devices.
Our most recent reports:
Ofsted Report for Joseph Clarke